You're one of a kind. Your mortgage should be, too. Start an application to see what's possible.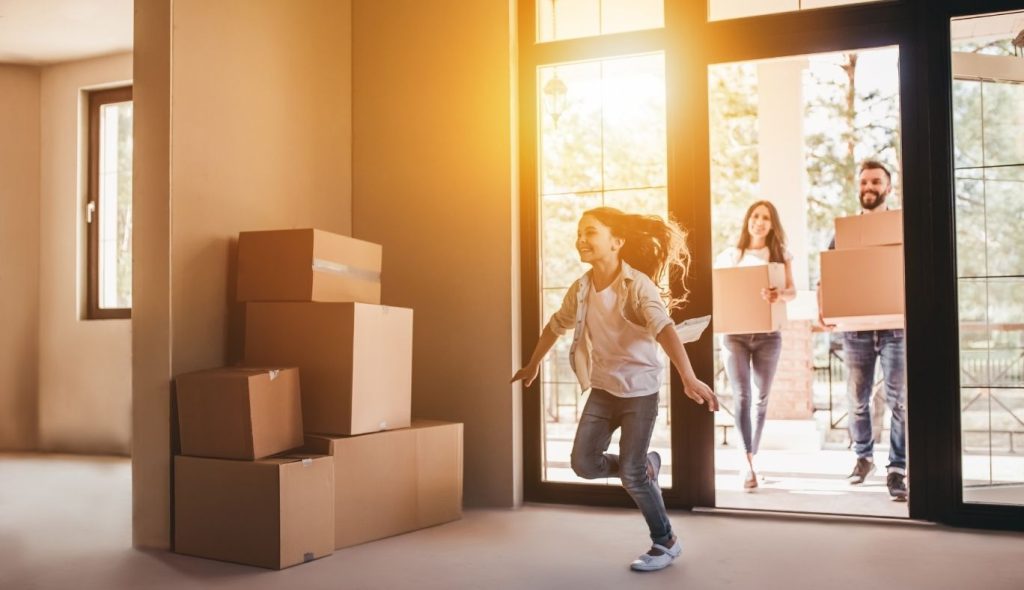 How soon do you want to buy a home?

I'm ready now, I've found a home.
Apply online to find a mortgage as perfect as your home.

I want to start looking at homes to buy.
Get pre-qualified before you begin house hunting.
I'm curious and just looking around.
Answer a few questions and find out what you can afford.
the Home Buying Process (explained)
If there's anything in life you can control with certainty, it's where you live! From equity, to emotional value…to short and long-term security, owning a home can become one of the most rewarding parts of your life.
Whether you're finding out how much house you can afford, comparing interest rates on mortgages, or searching for a place to retire, we've put together all the information you need so you can get started.
the home buying process in san antonio tX
If you have never bought a home before the process may seem complicated, even if you are a first time home buyer! But buying a home with a FHA loan is really no different than buying a home with any other loan-except–you have more protection against foreclosure with FHA, it is also easier to qualify, your mortgage insurance will be less and there is slightly more paperwork needed.
How much you can afford
What you can afford depends on your income, credit rating, current monthly expenses, down payment and the interest rate. It's best to speak with a FHA-approved lender to find out what you can afford. They can also pre-approve your loan there by making it easier for you to then shop for your new home. There are also some online tools you can use, and some tools that your real estate agent can help you with.
You should remember that prequalification (an informal estimate of how much you might borrow) is just to give you a preliminary idea of what you can afford, and to identify any major problems that you will want to fix. It's not a guarantee that you will be approved for a loan-but you will want to get pre-qualified to avoid any surprises.
Shopping for a home
Once you know what you can afford it will make it easier for a local real estate agent to help you find homes in the area of your choosing.
Making an offer
This process you should discuss with your real estate agent. If the seller does not accept your offer and makes a counter offer (rejects all or part of your offer), you may need to bargain until you both agree to the terms of the sale. When you plan to finance the purchase of your home with a FHA loan, your sales contract will include the FHA amendatory clause. This clause states that if the appraisal (the estimate of the property's fair market value) comes in at a price below the sales price, you can decide not to proceed with the purchase.
Getting a home inspection
Buying a home is one of the most important purchases you will make in your life, so protect yourself by making sure that the home you want to buy is in good condition. A home inspection is an evaluation of a home's condition by a trained expert. During a home inspection, a qualified inspector takes an in-depth and fair look at the property you plan to buy. The home inspector does not estimate the value of the house.
The inspector will:
Evaluate the physical condition: the structure, construction and mechanical systems
Find and list items that should be repaired or replaced
Estimate the remaining useful life of major systems (such as electrical, plumbing, heating, air conditioning), equipment, structure and finishes
After the inspection is complete, you will receive a written report of the home inspector's findings, usually within five to seven days.
Home inspections are not appraisals. A property appraisal provides an estimate of a property's market value. Lenders require appraisals on properties before loan approval because they do not want to loan more than the property is worth. The FHA requires lenders to obtain appraisals of properties.
The FHA requires appraisals for three reasons:
To estimate the market value of the property
To make sure that the property meets FHA minimum property requirements/standards (health and safety)
To make sure that the property is resalable.
The appraisal will note problems that are easy to see with the property and non-compliance with HUD's minimum property requirements/standards. These problems may not be the same as those items noted in a home inspection report. FHA does not guarantee the value or condition of your future home, and FHA does not perform home inspections. If you find problems with your new home after closing, FHA cannot give or lend you money for repairs, nor can it buy the home back from you. It cannot help you with the builder or seller.
That's why it is so important for you, the buyer, to get an independent home inspection. Ask a qualified home inspector to thoroughly examine the physical condition of your future home and give you the information you need to make a wise decision. When making a written offer on a home, you should insist that the contract state that the offer is contingent (dependent) on a home inspection conducted by a qualified inspector. You will have to pay for the inspection yourself, but it could keep you from buying a house that will cost you far more in repairs down the road. If you are satisfied with the results of the inspection, then you can proceed with your offer.
As the buyer, it is your responsibility to carefully select a qualified inspector. The following sources may help you find a qualified home inspector:
Your real estate agent. Most real estate professionals have a list of home inspectors they recommend.
State regulatory authorities. Some states require licensing of home inspectors.
Professional organizations. Professional organizations may require home inspectors to pass tests and meet minimum qualifications before becoming a member.
Phone book Yellow Pages. Look under "Building Inspection Service" or "Home Inspection Service".
The Internet. Search for "Building Inspection Service" or "Home Inspection Service."
Radon Gas Testing
Found in some homes Radon is a natural radioactive gas. Strong concentrations of it can cause serious health problems. The Surgeon General of the United States and the U.S. Environmental Protection Agency, recommend that all houses should be tested for radon. For more information on radon testing, call the National Radon Information Line at 1-800-SOS-Radon or 1-800-767-7236. As with a home inspection, if you decide to test for radon, you can do it before or after signing the contract, as long as your contract states your purchase depends on your satisfaction with the results of the radon test.
National Lead Information Clearinghouse
Many homes built before 1978 have lead paint, and some ingredients can threaten your health. To protect your family, you should be sure to get a lead-based inspection and/or risk assessment. For more information, contact the National Lead Information Clearinghouse at 1-800-424-LEAD or 1-800-424-5323.
The bottom line: Spending hundreds of dollars on inspections may save thousands in the future!
Applying for your FHA loan
The loan officer will help you complete a loan application and have you sign a several forms authorizing the lender to verify (check on) your employment, income and savings.
Appraisal
The lender will also order an appraisal to find the value of the property and its condition. A FHA appraisal is no different than other appraisals. The lender will also review the appraisal, to determine if the value of the property supports the sales price and to see if any property repairs are required. The lender then makes a decision on your application.
Signing Closing Papers
You're finally ready to go to "settlement" or "closing." Be sure to read everything before you sign. In addition to signing a lot of documents, you may need to bring some extra money for certain closing costs.